Difficulty: easy
Here´s a nice little Slide guitar solo in Open-G. It sounds like a well known Bluesrock guitar song and it´s an easy example how to play an easy slide guitar solo. Have fun!

 Listen to mp3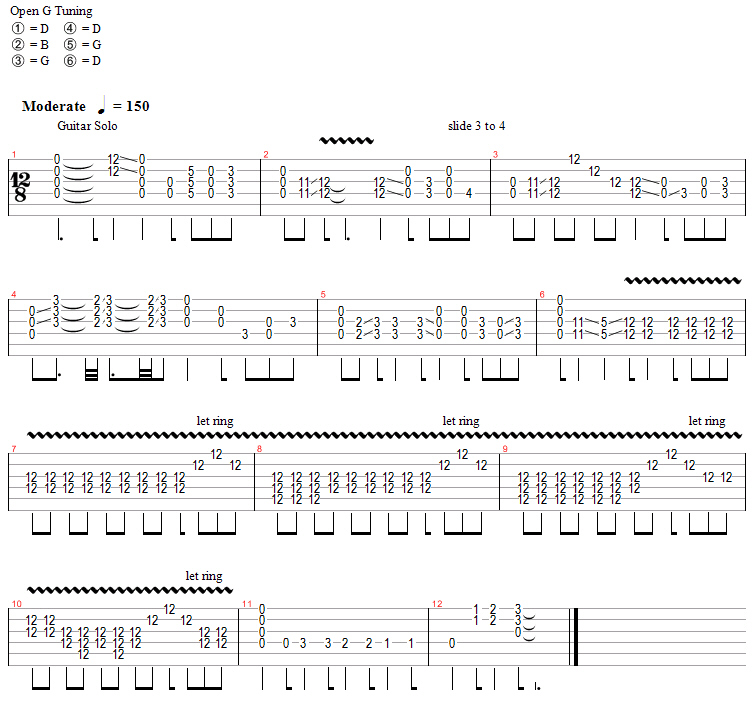 Easy Slide Guitar Solo
---
BluesLesson.net Ebook - "Easy to learn Blues Guitar"
Learn to play Blues the easy way
This guitar course (about 70 pages) is especially written for people who are quite new to playing guitar.
Here you will find all you need to learn how to play the Blues:
* All beginner lessons are included in this ebook!
* You start from the first 12-bar-Blues to your first Blues solo licks.
* You´ll learn about Blues chords, the Blues scale, bendings, vibratos, slide guitar and much more!
...more Information