Author: This email address is being protected from spambots. You need JavaScript enabled to view it.
Difficulty: medium
In these three examples I've used some pedal point notes. (Here they are alternatively repeated with chords, although this technique is also very often used in flatpicking. )
I think this fingerpicking use of pedal point must have its origin in the piano style of playing. (The same as walking bass) The best thing is to play the examples slow enough at first so that you give a little time to your neurons to make new links. I've learned too that isolating difficulties helps a lot in making things finally work. Don't think this is too hard a job at all, even if you are just beginning. Learning to play things like these has been very rewarding to me and I hope you will enjoy the experience too.
Example I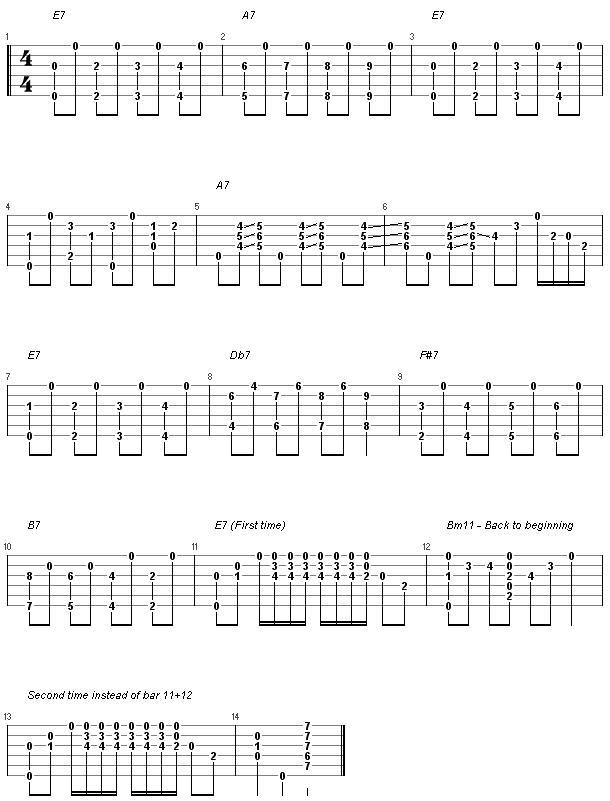 Example II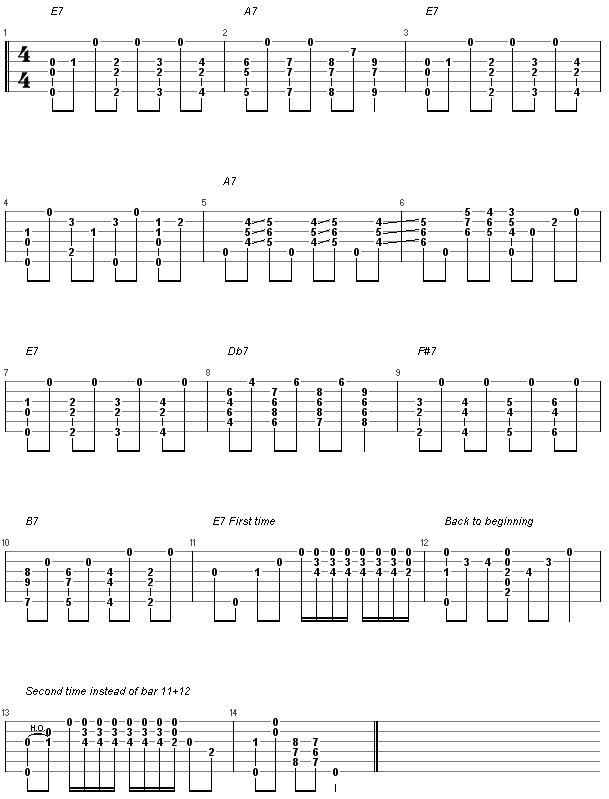 Chords
Just in case you need it, this is a list of the chords that go along the pedal point notes with their names and composition.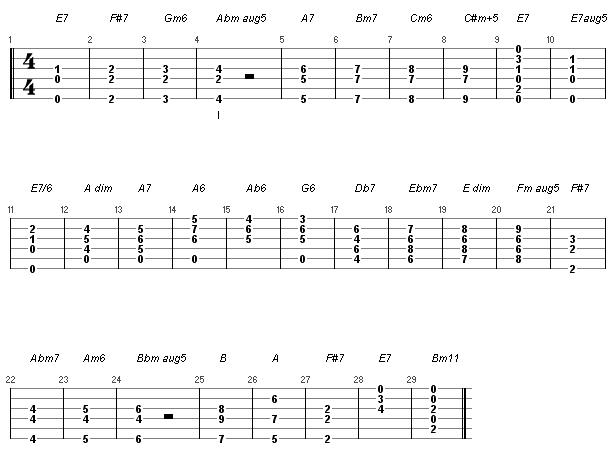 12-Bar-Fingerpicking Ex.1

 12-Bar-Fingerpicking Ex.2 
---
BluesLesson.net Ebook - "Easy to learn Blues Guitar"
Learn to play Blues the easy way
This guitar course (about 70 pages) is especially written for people who are quite new to playing guitar.
Here you will find all you need to learn how to play the Blues:
* All beginner lessons are included in this ebook!
* You start from the first 12-bar-Blues to your first Blues solo licks.
* You´ll learn about Blues chords, the Blues scale, bendings, vibratos, slide guitar and much more!
...more Information