Easy Solo with Chord notes Part 1
Maybe you haven´t learned the pentatonic scale yet but want to play a nice solo? Then try to use the notes of your chords from the song!
And if you already know the pentatonic scale, here are some new ideas for you too try out! Enjoy!

Listen to mp3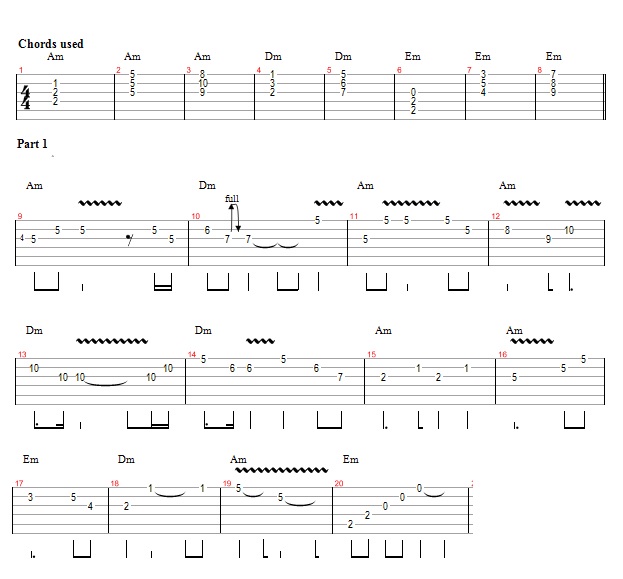 Easy Solo with Chord notes Part 1

Easy Solo with Chord notes Part 1