Author: Dirk Hagemann
Difficulty: easy-medium
Notes: Learn about the guitar style and technique of Chuck Berry
The Chuck Berry Guitar Style
Chuck Berry - Excert from Wikipedia, the free encyclopedia.
Charles Edward Anderson Berry (born October 18, 1926), better known as Chuck Berry, is a highly influential American guitarist, singer and composer. Berry was born in St. Louis, Missouri and was part of the first group to be inducted into the new Rock and Roll Hall of Fame on its opening in 1986.
While there is debate about who recorded the first rock and roll record, Chuck Berry's early recordings, including "Maybellene" (1955) fully synthesized the rock and roll form, combining blues and country music with teenaged lyrics about girls and cars, with impeccable diction alongside distinctive electric guitar solos and an energetic stage persona. Chuck Berry also popularized use of the boogie in rock and roll.
Chuck Berry article at Wikipedia
Diskographie (Excerpt)
After School Sessions, 1958
One Dozen Berrys, 1958
Chuck Berry is on Top, 1959
Rockin' at the Hops, 1960
New Juke Box Hits, 1962
Chuck Berry, 1963
Chuck Berry on Stage (Live), 1963
You never can tell, 1964
St. Louis to Liverpool (Live), 1964
Chuck Berry in London (Live), 1965
Fresh Berrys, 1965
In Memphis, 1967
Live at the Fillmore Auditorium, 1968
Back Home, 1971
The London Sessions, 1972
See Chuck Berry records at amazon.com
The Equipment (from Gunt)
Gibson ES335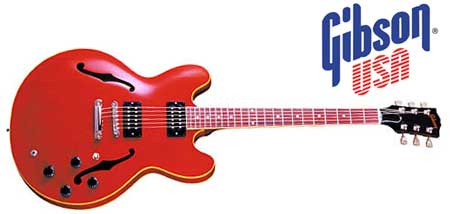 On his early days Chuck used a Gibson 350ET with P90 single coil pickups but since 1957 with Humbucker pickups, later Gibson ES330 and mostly Gibson ES355 guitars. For years uptil now, while on tour, he uses two Fender Dual Showman for his ES355. His first amp was an Epiphone, later he used mostly Fender but less frequently also Orange Top amps. All this amps were Tube based.
The Style
Chuck Berry is famous for his two-note chords (also often called Double Stops). He used this technique in his intros and solo play. He also often uses the Blues-Shuffle Rythm for the verses.
The Intro Style

 Listen to mp3 of the intros
I have here three of his famous intro licks he used in songs like "Roll over Beethoven", "Back in the USA" and of course "Johnny B. Goode".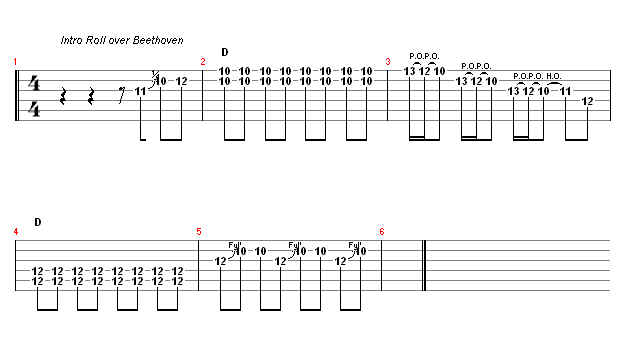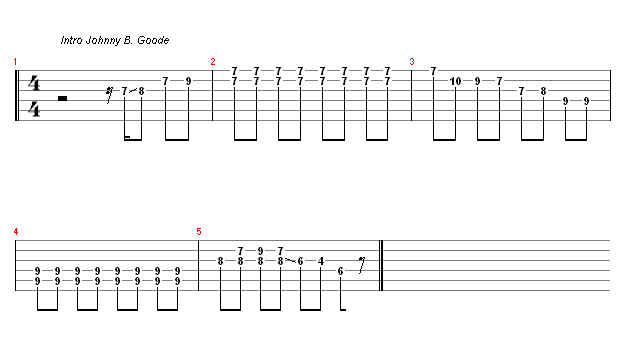 The Solo Style
For your practice of his solo style I have two typical solos for you, both in the key of D.

 Listen to mp3 of the two solos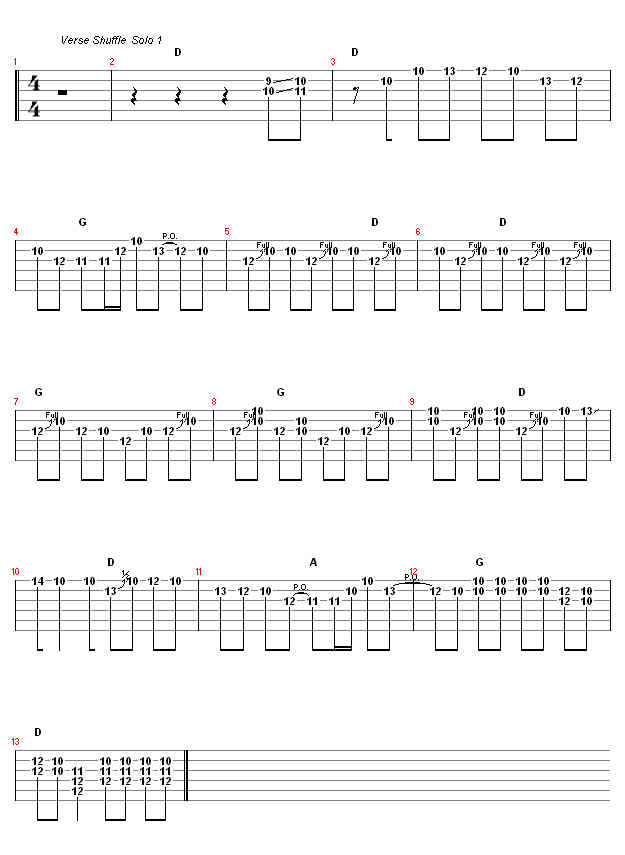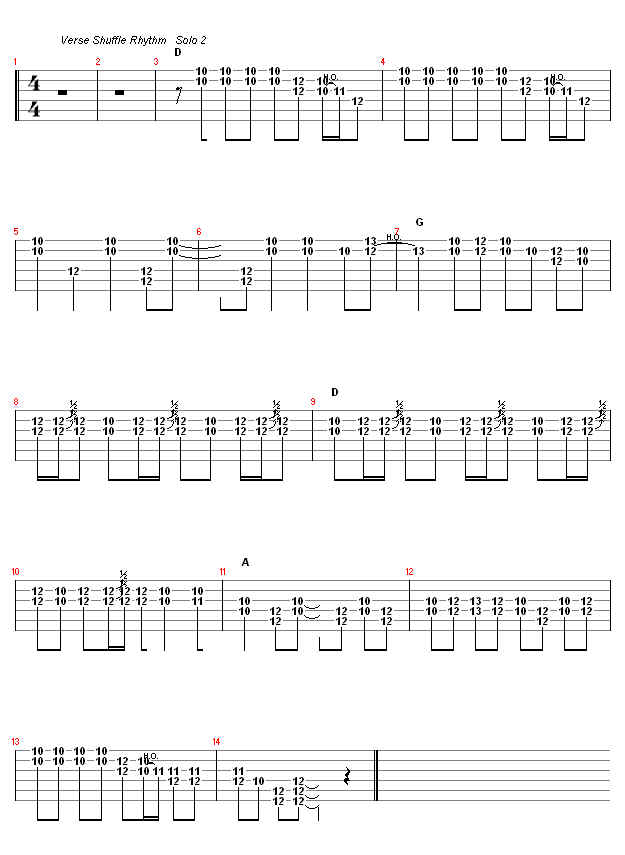 Chuck Berry Style Intro

 Chuck Berry Style Solo 
---
BluesLesson.net Ebook - "Easy to learn Blues Guitar"
Learn to play Blues the easy way
This guitar course (about 70 pages) is especially written for people who are quite new to playing guitar.
Here you will find all you need to learn how to play the Blues:
* All beginner lessons are included in this ebook!
* You start from the first 12-bar-Blues to your first Blues solo licks.
* You´ll learn about Blues chords, the Blues scale, bendings, vibratos, slide guitar and much more!
...more Information