Author: Dirk Hagemann
Difficulty: easy-medium
Notes: Learn about the guitar style and technique of B.B. King
The B.B. King Guitar Style
B.B. King - Excerpt from Wikipedia, the free encyclopedia.
Riley B. King aka B. B. King (born 16 September 1925) in Itta Bena, Mississippi USA, is a well known American blues guitarist and songwriter. One of King's trademarks is naming his guitars "Lucille", a tradition that began in the 1950s.
B.B. King article at Wikipedia
Important Records
1964 - Live at the Regal
1971 - Live in Cook County Jail
1978 - King Biscuit Flower Hour - live in New York with George Benson, Johnny Winter, Edgar Winter
1990 - Live at the Apollo - mit Gene Harris and the Philip Morris Superband
1990 - Live at San Quentin
2000 - Riding With the King - mit Eric Clapton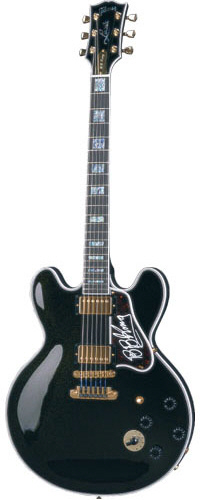 The Equipment
B.B. King had been playing Gibsons for over 40 years when he and Gibson officially joined forces in 1982. B.B.'s personal touches on his signature model include the fine-tuner tailpiece, the semi-hollow body with no soundholes and, of course, the name that has adorned his guitars throughout his career "Lucille" with his signature Gibson Strings: 010 .013 .017p .032w .045w .054w
The Tone
You should not use a distortion on your amp too much. Just use a nice warm overdriven tone.
The Style
B.B. plays a variation of the pentatonic/Blues scale or the Mixolydian scale. For this lesson we stick to the A-Minor Blues scale. All licks in this exercise are in the key of A.
The Technique
B.B. King is no SRV ;-) His famous signature comes from the phrasing and the vibrato (See Lessons "Vibratos " and "Phrasing ").
B.B. King has a special vibrato technique: On a vibrato the only part of his left hand touches the guitar is the finger which do the vibrato.
B.B. Kings vibrato style
Put your ring finger on the B string on the 8th fret. Your fingertip is the only part of your hand that touches the guitar! Then hit the string and "shake" your wrist to get a long and intense vibrato!

B.B. King Style Licks

 Listen to mp3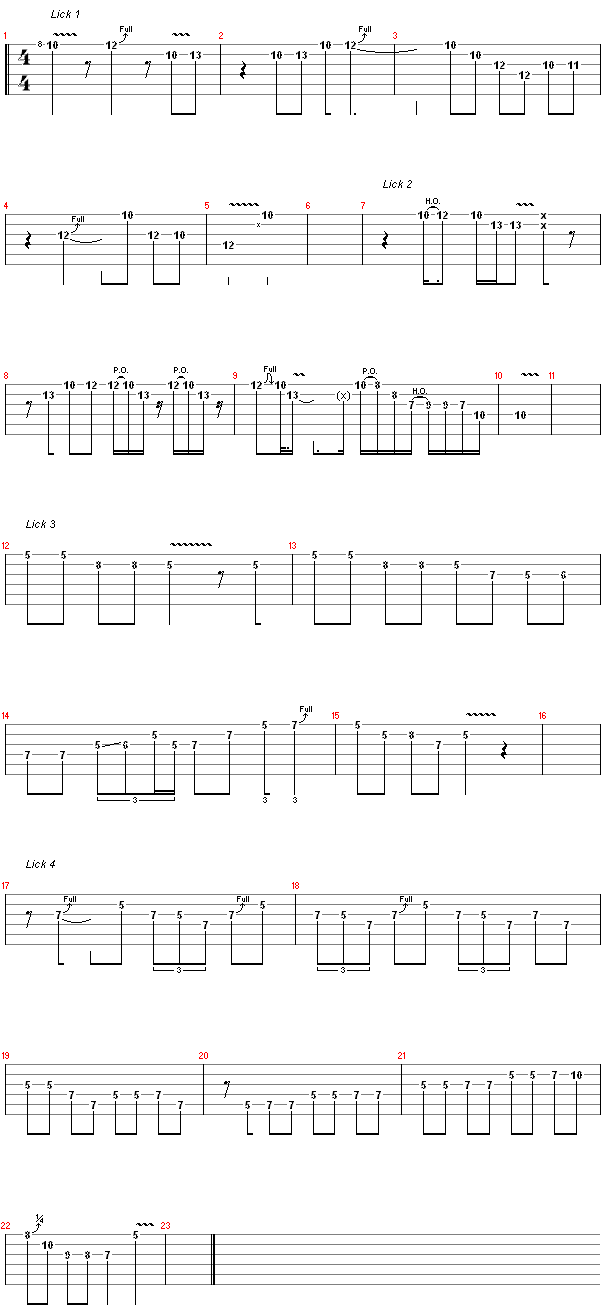 B.B. King Style Solo

 Listen to mp3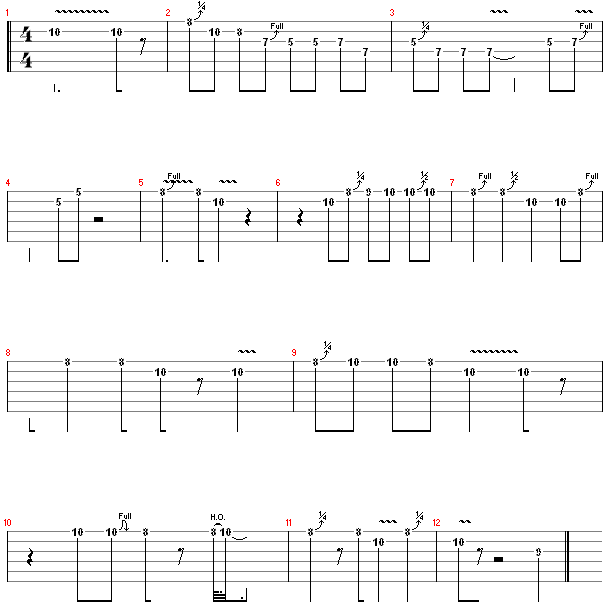 BB King Style Licks

 BB King Style Solo
---
BluesLesson.net Ebook - "Easy to learn Blues Guitar"
Learn to play Blues the easy way
This guitar course (about 70 pages) is especially written for people who are quite new to playing guitar.
Here you will find all you need to learn how to play the Blues:
* All beginner lessons are included in this ebook!
* You start from the first 12-bar-Blues to your first Blues solo licks.
* You´ll learn about Blues chords, the Blues scale, bendings, vibratos, slide guitar and much more!
...more Information